Tips to Transform Old Clothes into Art Tools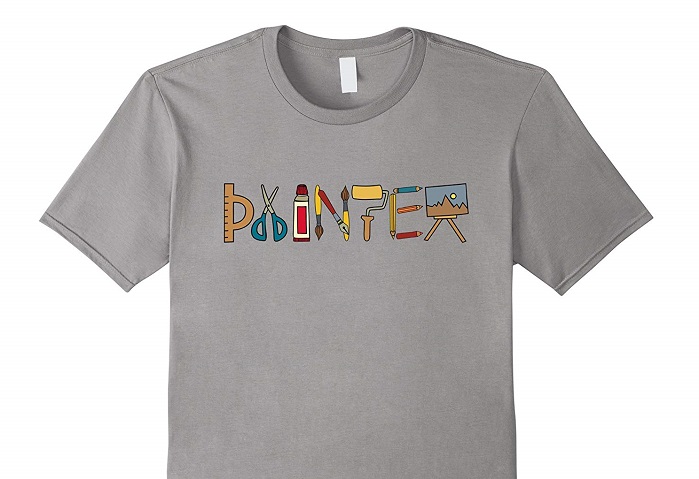 ---
One of the most wasted things in the house is old clothes, and while some of them are donated or sold in a garage sale, there are still some left that do not fit in either category. That's when they're left forgotten under piles of boxes or worse, thrown into the trash. If you don't want to do that, know that you have another option. You can actually turn these old clothes into useful t shirt printing with the help of art tools. Read on to know how.
Linen
Linen can have three uses. One is to apply paint, and the second is to give the painting its texture. You can try the latter by pressing the linen into a wet gesso, and then removing it very carefully after some time. After doing so, you will be able to see that the texture of the linen is artistically transferred onto the wet surface. Ideally, more texture produces better texture. As for the third use, linen can protect frames from dust and scratches by wrapping its large pieces around the frames.
Jeans
Jeans can be used as storage for brushes or for brush clean up – or both if you like. You can cut out the pocket area of your very old denim and attach it onto a wall or your easel to serve as the holder of the brushes you're not using or brushes that you can't hold at the moment. Now, if you'd like to use it for brush cleanup, you may do so as denim is good for cleaning up large brushes.
Dish Towels
Just like linen, old dish towels, the ones that won't produce lint anymore, can be used for texture. Yes, they would have a different effect from the texture of linen, but they would still be a good choice. If you're hesitant to use them for texture, you can just use them to wipe excess paint off a canvas instead.
Socks
Socks probably have the most uses for painting on this list. The first one is old socks being used for cleaning paintbrushes, as well as your hands. Another use of old socks is wiping off your canvas.  Then we have the uses of socks by part. Socks have two parts which can have different uses in painting. The outer part, which is usually smoother, can be used in applying thin layers of colors on your painting. As for the heavier paint application or glazing with texture, the top or the inside of the sock is the better choice. You can use the texture to paint dirt, trees, or basically anything that is supposed to have a rough texture.
Shirts and Dress Pants
Aside from turning them into custom t-shirts, old tees and dress pants can be used as rags. For easier access, cut them into small pieces and hang them beside the easel.  Another great use for them is to apply paint. The rubbing method you can do with them will give thin layers of transparent colors on your work of art. Lastly, you can use them to remove unwanted paint. Just moist one section of the shirt using linseed oil and wipe the unwanted paint off the surface – only, of course, if the underlying paint is already dry.
Conclusion
All and any of the tips above would be very useful in your masterpiece, but if it's your first time to try any of the given tips, you might want to watch video tutorials first for better results.