Top 10 Best and Free Online Photography Courses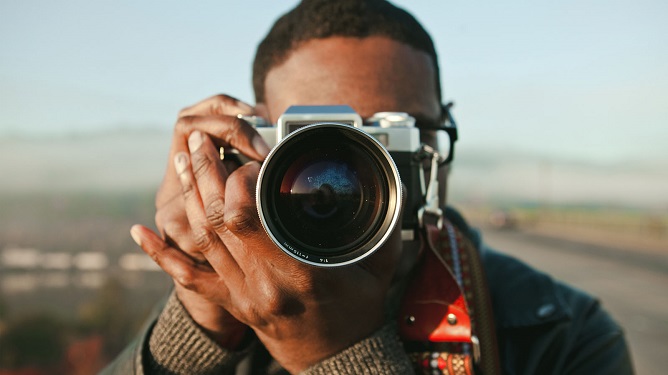 ---
Photography makes you give more attention to your surroundings – the unduplicated everyday formations of the clouds sky, the architecture's unique appearance, or even the people. Whether it's for self-expression or career, tutoring online helps you locate your artistic eye to take spectacular pictures. Additionally, it enables you to use digital filters, save photos to your devices, and edit. You will be coached in terms of camera options, photography theory, lighting, and Adobe Photoshop as well.
The worldwide web is not wide for nothing. You can always search Mr. Google on how to improve or learn a specific skill virtually. To save your time, we've summed up the best Photography Courses without having to spend something below.
Your Road to Better Photography
Designed for beginners, the course helps you get familiarized with ISO, Aperture, and Shutter Speed. The training videos has easy to follow instructions which encourages you to follow along. Subsequently, it's best to have a DSLR or mirrorless camera to maximize the lessons.
The course contains 10 lectures composed of 31 minutes of videos. It gives you a focused understanding of how to control the lightings in any circumstances. The celebrity photographer and cinematographer Corey Reese offers a plethora of information about the natural light and camera with its different settings.
Lighting 101 by Strobist
Lighting 101 caters to beginners to intermediate level. It keeps you learn the lighting technique for a professional-looking photo. While the lessons are mostly in text, you are required to have a real camera that helps you control the aperture and shutter settings. Any DSLR or mirrorless camera works fine.
Beginners and experienced photographers alike will furthermore understand more methods on how to improve their photos. You may need to understand the shutter speed, how f/stops work, and its effect before enrolling in this one.
Creative Life On-Air Classes
Although Creative Life mostly charges for tutoring online, they at the same time provide free classes as well. Every day, they give at least a single class, giving a more profound understanding of topics such as photography, art, video, crafts, music, audio, etc. The platform allows interested audiences around the world to RSVP to these different classes. Since there is a wide variety of courses each day, don't forget to note your on-air class schedule.
Documentary Photography and Photojournalism: Still Images of a World in Motion
The course will expose you to work on spectacular photojournalists and documentary photographers. Throughout each session, you learn to write about documentary tradition, as your artistic eye will be honed. You will be trained to set still images that allow any viewer to understand what you saw without seeing the actual motion.
At the end of the course, you are expected to have learned to capture each scene's essence with meaningful messages.
Basics of Photography: The Complete Guide
Perfect for beginners, this typically text tutorial consists of five sections. Lifehacker explained the application of a digital camera, its automatic and manual settings. The first section helps you understand how a camera works. The second section introduces your camera's automatic as well as assisted settings. The rest of the sections explains your camera's manual settings, techniques, and compositions and how to edit images in a post.
The said course also provides additional topics on how to dive deeper into the world of photography. It's one of the most superficial courses to begin your photography journey by getting yourself familiar with cameras and imaging alike.
Nothing is gratifying than freezing the moment using your brand of creativity. It helps you make your mark on the world by telling where you have been for your future grandchildren to appreciate. Together with its unending vocabularies and techniques, the beauty of photography is found by these aforementioned free courses via tutoring online. Wishing you the best in your future photography endeavors ahead.